Grantwood Village Homes for Sale
Grantwood Village is an town in Southwest St. Louis County
with about 350 homes and 900 residents. Located bordering Grants Farm, Grants Trail, Crestwood, Laclede Station, Gravois Rd, Pardee Rd and South Rock Hill Rd, Grantwood Village was established in 1937.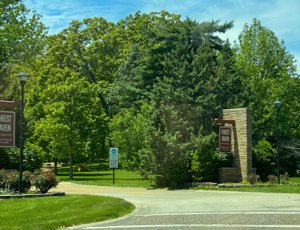 Grantwood Village is located in the Lindbergh School District.
A significant portion of Grantwood Village is Grants Farm. Another major attraction is Grant's Trail, which runs through Grantwood Village along the former Missouri Pacific Railroad line mentioned in their incorporation article from 1937.
Subdivisions in Grantwood Village
Rock Forest Forest Haven Grantwood Terrace Grantwood Hills Kellogg Acres